Handyman Services Montgomery County MD: JLM Handyman Services
Welcome to JLM Handyman of Montgomery County, MD, where professional, secure, and dependable handyman service is just a phone call away for everything on your To Do" list. Because they are experts in ALL major and minor home repairs, our professional handymen are preferred by locals over independent handymen.
When it comes to timely, high-quality work, people frequently choose us over calling a specialist to patch drywall and hiring a handyman. You can rely on the broad range of handyman services provided by JLM handyman services if you require expert handyman services to maintain your facility or assist with cleanup at a construction site in the Montgomery County, MD region.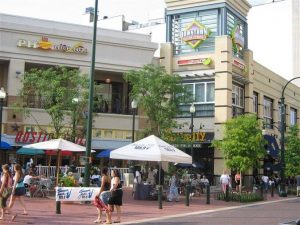 JLM Handyman Services in Montgomery
If you are a resident of Montgomery County, Maryland, and you own your own apartment, condo, or single-family home, you are aware that it must be maintained to maintain its value and be a cozy place for you your family to live.
While some of that maintenance work is straightforward enough for you to control on your own during a day or weekend off, you may have to hire someone to manage other maintenance tasks because you lack knowledge in some areas, you lack the time, or you don't have the necessary tools and hiring an expert handyman to do the work is less pricey than buying specific tools.
Our skilled and knowledgeable handyman service is available at MLJ Montgomery County, MD, to meet your maintenance requirements. Call me if you need a reliable handyman.
We save Your Time in Montgomery County MD
Everything we do at JLM has the potential to change your house, and we are aware of this. Because of this, JLM Handyman Services, one of the top contractors in MD, offers everything from small home improvement services and projects to unique renovations. You can rely on JLM to make both the big and small things possible.
You'll save time and stress by hiring our handyman in Montgomery County. It would be unfortunate if you didn't have the time, mental acuity, or space to take advantage of the opportunities Montgomery County has to offer. Any home improvement project, from changing a light bulb to remodeling a bathroom, can be handled by the skilled craftsmen at JLM Handyman to save you time and hassle.
You won't need to find the time to complete your Montgomery County home improvement projects because we can handle them. Since your home maintenance has been handled by a professional, you'll be able to relax and enjoy your meal at a nearby restaurant. Additionally, you'll be able to host your friends in a house that you're pleased to display.
Jose L. Martinez is the sole craftsman handling every aspect of home maintenance and repair, and he is the company's mastermind and a certified and highly-awarded handyman. I have more than 23 years of experience in the field, covering everything from plumbing to electricity, property management, or repair services. I'm a multi-disciplined professional handyman who offers services with a dynamic and committed approach to enhancing and repairing your home to perfection.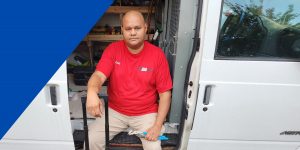 Why Choose JLM Handyman Services?
I have over 23 years of experience offering top-notch handyman services for both residential and commercial properties across Maryland. About JLM handyman is the company to call if you need plumbing repairs, installations, or replacements. If you live in the area, I will give you a FREE estimate. To learn more and receive a further discount, call me right away.
You can rely on our plumbers' abilities and the quality and professionalism of our job. Every residential plumbing technician is outfitted in a uniform and a badge, and they will arrive at your house in a car fully stocked with the supplies and instruments required to handle any plumbing issue.
[trustindex no-registration=google]