Searching for a quality handyman in Germantown, MD? Call us at (240) 501-0766 or simply fill out our form to request your service!
Handyman Services Montgomery county MD:  Repair and Installation Of Bathtub Faucets, Kitchen, Bathroom Sinks, ETC
From appointments to work schedules to taking kids to soccer practice, we all have a lot on our plates in life. We can assist you if you've put off replacing your front door or updating the fixtures in your bathroom. Our team relishes the opportunity to get their hands dirty and finish household chores.
The stress in your life can be decreased by a handyman. It can be challenging to complete tasks around the house. You will have to do a lot of research into the fix and frequently won't have the right tools when you are working on something that is outside of your area of expertise. Whenever this happens, handyman services Montgomery county MD will step up to help you & relieve your stress.

Are There Leaks in Your Home's Faucet or Showerhead? Your home may waste over 200 gallons of water each month due to dripping faucets, which could result in unwarranted increases in your water bill. Get in touch with your handyman services in Montgomery county MD as soon as you can If you want to cut down on waste and save money on water.
Leaking faucets can indicate other plumbing issues as well as waste, which can be more expensive in the long run. When our home repair specialists get to your house, we'll inspect the area, fix the immediate issue, and take the time to address any more significant problems.
By doing this, you can keep your house clean and save money. Be quick. We can fix your dripping faucets with just one phone call, so you can rely on us. It's amazing how quickly your bathroom can look completely different by replacing the faucets and showerheads.
Instead of attempting to handle it yourself, let our team take care of the heavy lifting on your behalf. We have the required knowledge and expertise, so we can complete the task quickly and successfully during the initial visit. Obtain the advantages of lovely new faucets without the hassle of doing it yourself.
JLM Bathtub Installation Service
Bathroom fixtures don't last forever. When they start to split, the damage can get worse and begin to leak underneath the tub. The base will wear away and break away after many years of use. A window in your bathroom will accelerate the bathtub's fading over time. Once you decide it's time for a replacement tub, contact our bathtub installation service so we can handle the entire project for you.
Call our handyman services in Montgomery county MD if your bathroom needs a complete makeover. To help you achieve your home renovation goals and keep a solid business, we look forward to offering you high-quality services.
Kitchen Installation
It takes some planning to get a new kitchen, and learning the fundamentals of kitchen installation before you start will help you complete an easy installation process. In order to achieve the best results and a clean finish, a kitchen installation should only be handled by qualified individuals, and we always advise hiring a professional kitchen installer. Our installation services are all-inclusive. For kitchen planning purposes, this includes having your kitchen precisely measured.
Bathroom & Kitchen Sink Repair
Sinks are a necessary component of homes that most people take for granted. Without one, it would be challenging for a homeowner to access clean water for washing, cooking, and other household tasks. Due to how frequently a sink is used, problems are not uncommon, especially with the faucet.
When these issues arise, many people either attempt a DIY fix out of panic or inexperience, which often results in worse problems. Let us connect you with local expert sink repair services using our handyman services in Montgomery county MD to solve t
The Handyman Services We Offer!
Plumbing
Painting And Drywall Repairs
Appliance Repairs And Installation
Electrical
Furniture Assembly
Minor Home Repairs
Mounting
Need An Appointment?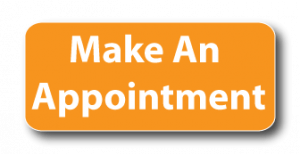 [trustindex no-registration=google]