Why You Should Hire a Professional for Handyman Services
There are numerous jobs that need to be completed in order to maintain your home or place of business. While some tasks are straightforward and can be finished with little effort, others are more difficult and call for professional assistance. An expert handyman can help here. A handyman is a knowledgeable expert who can do a number of jobs around your house or place of business, from little repairs to more substantial upgrades. Here are a few explanations for why you might want to hire a handyman for your upcoming project.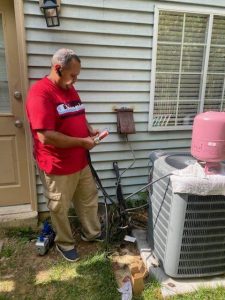 Expertise
The skill of a handyman is one of the key reasons for hiring one. A handyman is knowledgeable in many different crafts, such as carpentry, plumbing, electrical repair, and others. They can typically do any project you have in mind in a fraction of the time it would take you to do it yourself because they have the expertise and experience to achieve it. By hiring a professional, you can be sure that the job will be completed to the highest standards, guaranteeing the safety and functionality of your house or workplace.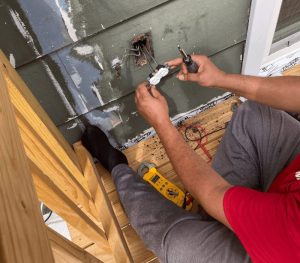 Reduce costs and time.
The time and money you can save by hiring a handyman is another advantage. A job that you try to finish on your own can take a lot of time and money. You might need to invest in equipment and supplies, as well as invest hours in learning how to execute the task. Additionally, you might lack the knowledge necessary to complete the task correctly, which could result in costly errors. You can save time and money by hiring a handyman because they already have the equipment and know-how required to finish the work effectively.
Convenience
Hiring a handyman is also convenient. Several handymen offer flexible scheduling, allowing you to select a time that suits you the best. You won't need to hire several contractors for various tasks because they can handle multiple projects at once. You won't have to organize schedules or deal with numerous points of contact, which can save you time and hassle. As an alternative, you can count on your handyman to handle everything.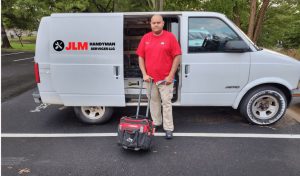 Safety
Working on residence improvements and repairs can be risky, especially if you lack the necessary skills or tools. A qualified handyman has the expertise and knowledge required to finish the project properly, reducing the possibility of damage to the property or personal injury. Additionally, they will be covered by liability insurance to safeguard you from any mishaps or losses.
superior craftsmanship
Finally, excellent workmanship is ensured by hiring a skilled handyman. A handyman takes pleasure in their job and will make every effort to finish the project to your standards. They will pay close attention to even the slightest details and use high-quality tools and materials. This guarantees that the end product will not only look fantastic but also work correctly and last for many years.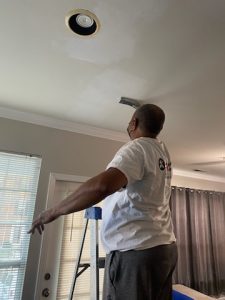 In conclusion, any homeowner or business owner would be wise to hire a handyman. A skilled handyman can do any project quickly, effectively, and safely, whether it's a small repair or a major remodel. They can ultimately save you time and money by providing knowledge, convenience, and high-quality work. Why not,  use a handyman for your upcoming project? To begin, get in touch with JLM Handyman Services right away!
If you need a dishwasher installed by a professional call JLM Handyman Services the #1 handyman in the Germantown, MD area
for more information call Jose At 240-501-0766
For more information about JLM Handyman Services Please Click Here
Please Subscribe To My Youtube Channel CLICK HERE
Check out My Google Profile CLICK HERE
Jose did several jobs for me remotely. He quickly found the drain was leaking and fix that leak after cut the ceiling. A few days later he fixed my ceiling and OMG the ceiling looks like the same as before. Also he fixed my garage disposal and shower head. All are done excellent. Highly recommended!
Emmanuel Ogbodo
2023-01-10
Very professional and excellent customer services and job. Have used his services twice and will continue to use his services again.
He's very professional and good at what he does. Don't hesitate asking him for assistance with anything , it will be done quickly and efficiently.
Job well done. I would use this company again. My experience was a pleasant one.
Jose was a life saver. He came in just on time and it didn't take him up to an hour to get my work done. I was so happy with his work and professionalism.
I hired Jose to remove old bathtub caulk & replace with new. He did a great job in less than an hour and for a very reasonable price. I definitely plan to hire him again.
Tenny Sebastian
2022-11-01
Prompt and diligent
I live in the silver spring Area and JLM Handyman Services did a great job replaced my Garbage disposal and replace 2 outside water valves thank you JLM Handyman Services. Thanks Jose for done great work
JLM Handyman Service I hire them to replace my toilet in my basement and Jose did an excellent job.