Gas Hot Water Heater installation Germantown, MD
Chilly showers? High energy costs? A new gas hot water heater might be necessary. However, you'll need to have it installed properly if you want to benefit from a new energy-efficient appliance. If a gas hot water heater is not installed properly, it may cause water damage, scalding temperatures, or even a fire. Because of this, installation is best left in the hands of trained professionals who are familiar with your plumbing system.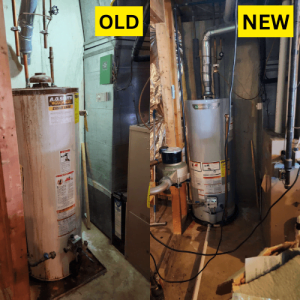 Most people don't consider the hot water supply in their Germantown home until it is no longer there. When that occurs, it's typically a surefire sign that the water heater needs to be replaced. The replacement of a gas hot water heater is simple, practical, and inexpensive at JLM Handyman Services. This is because their team of skilled plumbers can provide you with all the assistance you need to select the best new water heater for your house and have it operational as soon as possible.
They take pride in providing flexible financing options, and emergency or after-hours service is provided at no additional cost. You can rely on their top-rated plumbing company to provide first-rate water heater replacement service in and around Germantown, MD, whether you're ready to replace an outdated system or it's time to upgrade an old one.
Things To Think About Regarding Options For Water Heater Replacement
Choosing the ideal system is essential when purchasing a new water heater. That's because your decision may have an impact on:
Your Hot Water Supply
If you don't pick the proper size for your new water heater, you risk running out of hot water or paying too much for a system that's overkill.
Your Monthly Expenses
If your new water heater isn't the right size, it will use more water or energy than is necessary. Over the typical lifespan of a water heater, which is 15 to 20 years, this could result in higher monthly energy and water bills.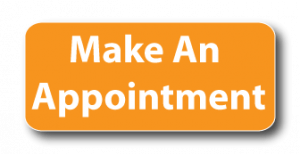 How Long Will Your System Last
Inadequately sized water heaters won't operate effectively, increasing system wear and tear. As a result, your system may sustain more damage over time, cost more to repair your water heater, and have a shorter lifespan.
What Makes a Gas Water Heater Work?
Your water heater is a gas one. Do you understand how a water heater operates, however? To better manage your home appliances and utility costs, you must understand the parts of your water heater. When discussing HVAC issues with a qualified technician, you'll also be better equipped to troubleshoot any issues that arise and feel more informed overall. Here is a list of water heater parts to assist you in troubleshooting any issues you may have. Call JLM Handyman's team of technicians to arrange a gas hot water heater repair appointment if you need assistance with a damaged exhaust flue.
Assembly & Gas Burner
The heat source, which is your gas burner, is situated beneath the tank and has a reachable control module on the tank's side. To ignite the pilot light, you can adjust the temperature using this module, which functions like a thermostat. A gas line that runs parallel to the tank and has a shut-off valve is connected to the controller module, the gas burner, and both. In an emergency, turn off the gas using this valve.
Flue Exhaust
During the combustion phase, additional harmful gases will be produced when using your gas water heater. This is where your exhaust comes in, pushing these extraneous gases from the burner outside of your house. A heat exchanger that also serves as an exhaust flue.
Valve For Pressure Relief And Drain
The gas water heater's safety features include the pressure relief valve and drain valve. When pressure or temperature builds up too much in the tank, it releases the excess.
Germantown, MD's Best Gas Water Heater Installation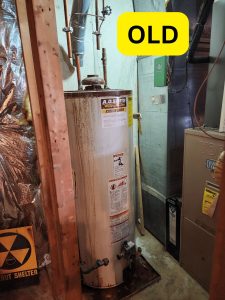 Water is heated in a storage tank using a gas burner and a thermostat in a gas water heater. Compared to other types of water heaters, gas water heaters are the most reliable and have lower fuel costs, but they have higher initial costs.
The first day your water heater is installed is the most crucial day in its lifespan because how well it is installed will determine how well your unit functions for the duration of its use. Therefore, be sure to call JLM Handyman Services if you want to get the most dependable performance out of your water heater. Their knowledgeable technicians carefully complete each job to ensure that your water heater lasts for many years.
Bottom line
JLM Handyman offers high-quality service for gas water heaters of all sizes. Because of their upfront pricing policy, you can also rest easy knowing there are no unpleasant surprises in store for you financially. They set their rates based on the work to be done, not the number of hours put in, so the quote you receive at the beginning of the service is the final price you will pay.
Gas Hot Water Heater Installation Germantown, MD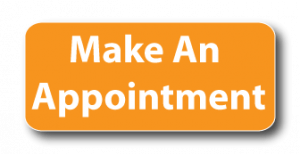 [trustindex no-registration=google]