Handyman Services in Rockville, MD
Not everyone is a natural handyman. If you need installation or repair work done but don't really know the wrench from your screwdriver, then it is time to call in the pro-Jose From JLM Handyman Services of Rockville. As a seasoned company offering handyman services in Rockville MD,  Jose is equipped to handle a wide variety of projects, from basic household fixes to more extensive renovations.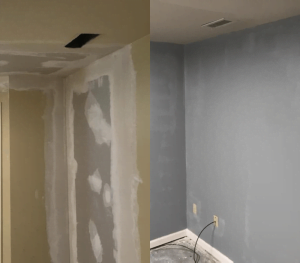 Let Me Do the Heavy Lifting
Unless you're an experienced handyman, you could be putting your health, property, and wallet at risk by tackling your upcoming project on your own. In some cases, one false move could land you in the emergency room or cause you to spend even more time and money fixing a significant mistake. When you work with JLM Handyman Services of Rockville, on the other hand, we will take care of your project from start to finish so that you won't have to worry about the logistics involved. We pride ourselves on:
Affordable handyman rates
Reliable, courteous service
Precision and efficiency with every job
Making Your Life Easier, One Project at a Time
Hiring Jose from JLM  Handyman Services of Rockville means alleviating the burden of tackling labor-intensive, time-consuming projects all by yourself. Get ready to reclaim your weekends and save yourself those back-and-forth trips to the hardware store. It is all possible when you work with JLM Handyman Services Rockville for your home Repairs in Rockville MD.
To learn more about My handyman services or to schedule an on-site Appointment click the button below, call us today.